Adobe Portfolio is an online platform that allows users to easily create and customize professional-quality portfolios to showcase their work. The platform integrates with Adobe Creative Cloud, enabling users to seamlessly import their projects and assets from other Adobe apps such as Photoshop and Lightroom. Users can choose from a range of pre-designed templates and layouts or customize their own, with options for adding text, images, videos, and more. The platform also offers built-in tools for search engine optimization (SEO) and analytics, making it easy for users to track their portfolio's performance and optimize it for search engines. Adobe Portfolio is a great option for creatives, freelancers, and businesses looking to showcase their work and attract new clients or customers.

Using free Adobe Portfolio website, you do not need to learn HTML or CSS programming languages, developers have worked hard to automate all the processes for you. All you have to do is pick up some of the correct design elements by placing them in a specific layout area.
https://disantojasper.myportfolio.com/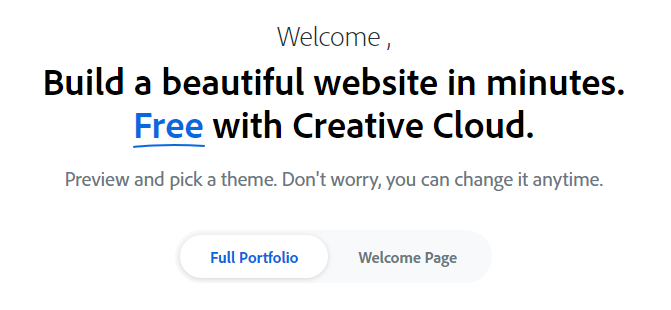 If you are a creative person, you probably need to have a beautiful and original portfolio. However, quality website creating software may cost a lot unless we are talking about Adobe Portfolio. The fact is, that when you buy a single app or all apps plan, you get Adobe Portfolio FREE. This does not mean that you need to buy one of these Adobe plans, you can try the Adobe Portfolio Free Trial version and test creative cloud portfolio.
If you are interested in seeing the what I do it please subscribe to my channel. Thanks and please like and subscribe.
See Some of my other posts:
Free photo backup for Amazon Prime users.
Adobe Portfolio: Free website portfolio for Adobe members.
My First post: Pleasantville NJ